MULTIADVENTURE: QUAD BIKES + KAYAK + ZIP LINE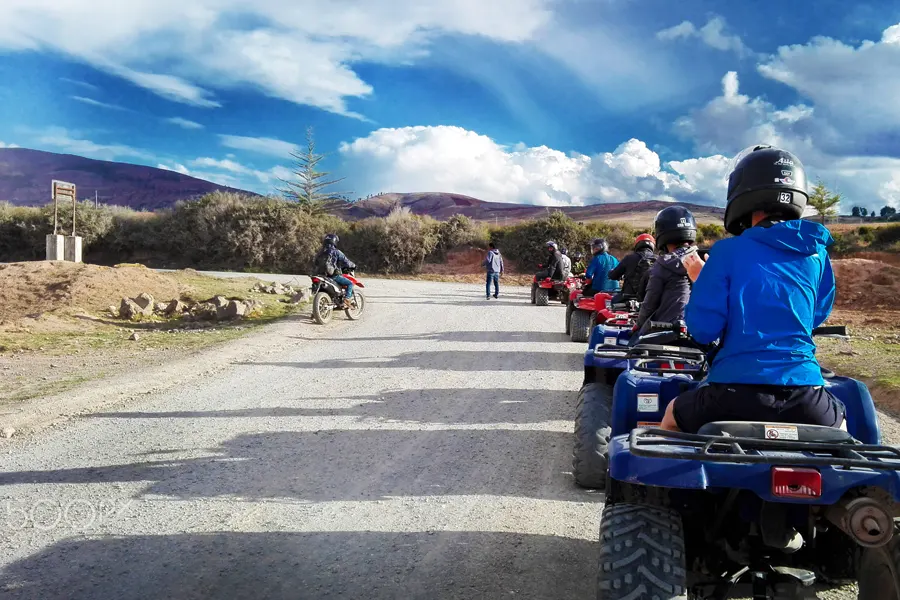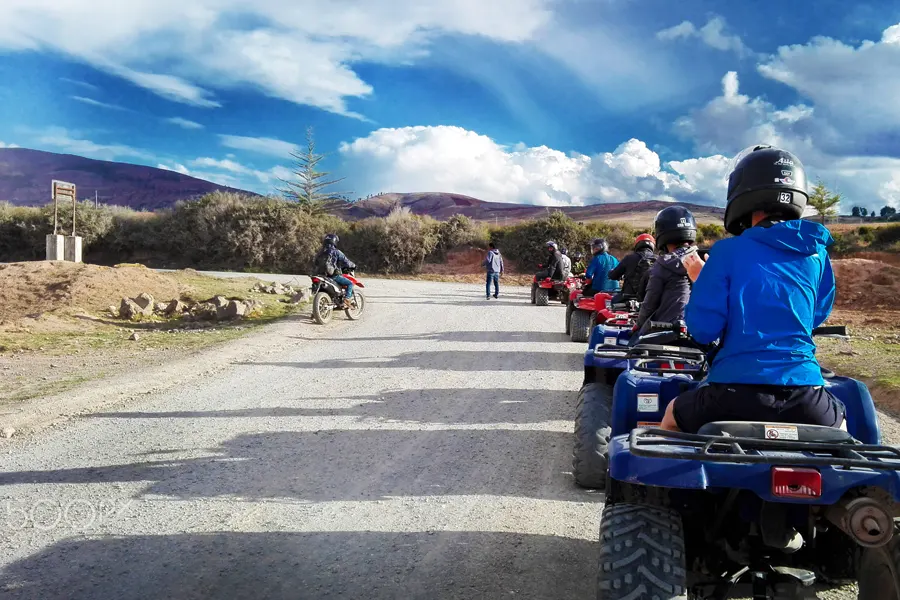 • Will you manage to spend this multi-adventure in the Andes of Peru?

• Have fun with our mix of three adventures in one day.

• Freedom, harmony and the environment will generate emotion in your heart.

MULTIADVENTURE: QUAD BIKE + KAYAK + ZIP LINE
We will start the day, in the Huaypo lake, with our quad bikes, we will practice the instructions and after a brief practice, we will visit the viewpoint of the sacred valley, when we return we will receive our Kayaks and explore the Huaypo lake, after that we will move to the village of Raqchy where we will make the Zip Line with one of the most beautiful views of the sacred valley. Lunch and return to the city of Cusco.
Note: For this adventure we recommended to know how to drive, know how to swim and not be afraid of heights.
Incluye
Multiadventure
• Transport: Pick up from hotel and Tourist transportation.

• Guide: Professional bilingual guide.

• ATV: Quad bike and Quad bike equipment, (helmets and gloves).

• Kayak: Kayak and kayak equipment (life jacket, helmet and paddle).

• Zip Line: Zip Line and Zip Line team. (Safety helmets, gloves and harnesses).

No Incluye
• Insurance against personal accident (we do not offer the sale of insurance).

• Tips for the guide.

• Meals

• We need minimum to book 02 people.

• It is necessary that you send us a copy of your passports to our email.

• Minimum to book 1 week in advance, the earlier you book we can better organize your quad bikes.

• For individual travelers or groups, who wish to add some extra to the itinerary please contact us at whatsapp +51984663300.

For Multiadventure.
• If you cancel the tour between 3 and 7 days before the tour, we will only refund 50% less shipping costs.
• Date changes cost $10 per person and is subject to availability.

• What is necessary to finalize my reservation after payment?
When paying, the reservation will only proceed with the sending of the passport and the data form that will reach the registered email, if you do not send the legible photo of the passport (s) or the form, the reservation will NOT BE FINALIZED.
• How is it about date changes?
Date changes are subject to availability and an additional charge as indicated in our booking terms.
• How is About refunds?
There are no refunds in case of delayed flights, natural disasters, inconveniences with train schedules, bad weather, strikes affecting the tour, pandemics, passenger illnesses or erroneous information provided by the passenger.
• How is the weather in Cusco?
We can not foresee the weather in the mountains in unpredictable and can change at any time, we suggest you bring to Cusco winter and summer clothes and always follow our recommendations. When you arrive in Cusco our staff will coordinate a meeting to explain your tours and provide the necessary recommendations for an adequate stay in Cusco.

Since 2023 in Peru, tourist activities are carried out regularly and there is no special requirement for tourists, but if any passenger wishes to wear masks during their trip they can make it totally normal.

Select a date
Select a time
Available languages


Total: $0.00
Duration
1 DAY
Type
Pick-up
Pick-up from hotel (only if the hotel is located in the downtown area).
Destinations
Cleanliness and Safety
Regular System